---
---
                                           1.Sabrina Kutcher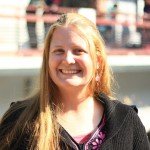 Sabrina is a full time social worker and a consultant in holistic healthcare and trauma intervention, providing whole person care through consultation and training for charities and projects in India.  Sabrina also does counseling with women in abusive situations. She has a degree in social work as well training and experience in mental illness, rehabilitation, and working with women who have been trafficked and abused.   Sabrina's passion is women's rights and issues of equality pertaining to women and children
---
---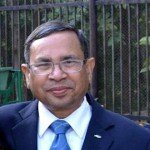 2. Rev. Rambali Singh
Rev Rambali Singh is an international preacher who  worked nearly 25 Years with New life ministries in Mumbai and  12 Years with a Radio program handling lot of issues of youth and topics related to marriage.
He is actively involved in teaching and translating Bible in several different languages. He continues to speak in several seminars /Conventions at both national and international levels.
---
---
---
3. Mrs. E. Tamang
Mrs. Elizabeth Tamang was born in Nepal and was married to Pastor Niconar Tamang in 1974.Mrs Elizabeth Tamang has been associated with International Needs(IN) since 1988 which is catering the physical & spiritual needs of children. She is an active Sunday school Teacher and has also been a Taftee teacher.She has  been trained in Biblical Counseling and under QIS course through VIVA.
She has a heart to involve herself with Covenanatmatrimonial ministry.
---
---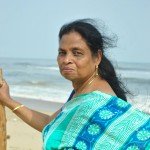 4.Mrs Sudipta Gideon
Born in Calcutta, West Bengal to Christian parents she grew up with her sisters and soon after moved to New Delhi where she finished her schooling from Bengali High School and pursued a vocational training in Secretarial practice and office management from the YMCA institute of Professional studies.
Continuing her studies from the Delhi University she earned her Bachelor's degree.
At this juncture she was offered a job as a teacher at Faith Academy and later moved on to Christian Radio Ministry with FEBA (Far East Broadcasting Association). At FEBA she functioned as the Editor for their official Hindi magazine which she initiated called Darpan, and alongside was the producer of Bangla programmes that changed lives on both sides of the border. She also functioned as an office secretary until her marriage in 1983 when she moved to Dehradun. At doon she was offered a job at Doon Bible College and continued serving the young people in various capacities for nearly thirty years until 2012.
She presently has an active involvement with her local church, and coordinates bible translations into Bangla, translates Christian movie scripts and is a speaker for various organizations across the state. Mr and Mrs Gideon have two grown up children Jonathan and Joanna.
---
---
5.Rev Vidush Bhandari
Rev. Vidush Bhandari is a dedicated, energetic and passionate, Evangelical Minister who serves as  the Principal of Doon Bible College, Dehradun. He has also pastored an International Church for a year in South Korea. He holds a Master of Divinity (M.Div.) from SABC and Master of Theology (M.Th.) from SAIACS, Bangalore. He is currently pursuing his PhD in Theology from SHIATS, Allahabad. Vidush lives with his wife Saroja and their two children (Vatsal & Vibhaan) in Uttarakhand.
---
---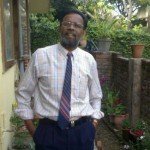 6. Mr. Ratnakar Rao
Rev. Ratnakar Rao was born in Madhya Pradesh  and accepted the Lord in 1970. He studied his  BSc. and later did his BTH,BD and MTH. He has served the Lord by conducting seminars in different subjects and has ministered the Lord for 25 years in UP and MP. From last 18 years he has been serving in Uttarakhand and West Nepal  through his pastoral care  and Evangelism.
Rev. Ratnakar Rao is an active teacher among the Youths and family. He lives with his wife and 3                                                   children in Dehradun.
---
---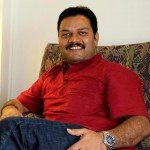 7. Mr. Shailender David
Mr.  Shailender David is the Director for Serve And Share Association(SASA), which has been working in the field of Education, Children & Women development, Relief and Rehabilitation since 1997 in Uttarakhand. He has been associated with number of National and International organizations and has an understanding  and experience of nearly 15 years  working with faith based and development organizations towards sustainable development.  He also  serves as a Advisor in  the Christian Solidarity Society(CSS) which is an Umbrella organization of Churches and Christians Institutes  in Uttarkhand.
Mr. Shailender David is based in Dehradun along with his wife and three children.
---
---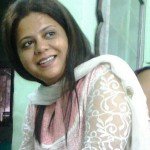 8. Mrs. Louisa Joseph
Mrs. Louisa Joseph  was born in Mussoorie. She did  most of her studies  and Teacher's training from St. Bede's College- Shimla. She  taught in a prestigious school in Dubai for 3 years and at present is working as a teacher in Welham Boys School – Dehradun.
Actively involved in  Children related activities, she has national and international understanding of the youths and their difficulties.
She lives with her husband and 2 children in Dehradun.
---